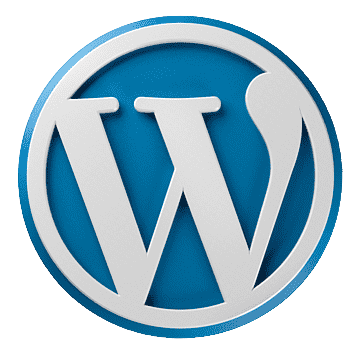 What is WordPress Development?
Veksa: a renowned digital growth firm specialising in WordPress development
Veksa is a WordPress development agency. Moreover, WordPress is the most popular way to build a website and with very good reason!
Our team of highly experienced and passionate WordPress developers will help you to build a functional and attractive website to your own specifications and requirements.
WordPress is highly reliable, intuitive and easy to use. Additionally, it is also extremely secure with a wide range of APIs or plug-ins available, to customise your website to suit your precise needs.
In simple terms, why should I use WordPress?
Content Management System
WordPress is what is known as an open-source content management system. What this means is, that the content is every easy for anyone to manage and alter. Furthermore, even those who are non-technical and do not understand programming.
The other definite advantage of WordPress, is that it is free for anyone to use. Therefore, all you need to get going with WordPress is a domain name and web hosting.
It is used by both big business and large corporations as well as one-man bands and bloggers.
Extremely versatile, WordPress and its huge range of plugins means that you can determine how your website works and completely customise it to fit your needs. Currently there are around 55 000 different plugins on the WordPress Plugin Directory. This means there is literally a plugin for whatever function you require.
The look and feel of your website can be determined by WordPress themes. There are 2 types of themes. Multipurpose and niche specific. Both are customisable; however, niche specific is usually directed towards an industry or topic. The multipurpose themes usually have more options for page extensions, widgets etc. However, both will allow you to completely customise the look and feel of your website. According to your specific needs.
WordPress is constantly being updated. It works hard to stay ahead of the competition and any changes or updates that are made are available to anyone using the platform.
How reliable is WordPress?
What plugins are available on the WordPress plugin directory?
There is literally any plugin you can think of available on the directory. Whatever you might need for your website's functionality. These small apps allow you to build and develop your website exactly as you want.
Below are some examples of plugins you might recognise and how they can be integrated into your site.
One popular plugin used by Veksa's developers is WooCommerce. And Veksa's team are experts in building e-commerce websites using the WooCommerce plugin.
Yoast SEO is a very well-known WordPress plugin. Because of this, it can help grow your business in a multitude of ways. It can help you to focus on keywords as well as optimise the technical aspects of your site. By managing your SEO you ensure that the right users are being driven to your website.
Almost every website requires a contact or sign-up form. As a result, WordPress has one that does this perfectly. Whether it is an email subscription form or a form for payment, WordPress Contact form, can do it.
Elementor is a drag and drop page builder plugin for WordPress. In other words, it will help you to create appealing pages, easily and quickly.
SEMRush is an extremely useful marketing toolkit for businesses to help them improve their digital marketing, as well as keep abreast of their competitors.
As a growth agency we would encourage our clients to focus their website on converting their visitors to leads. For example, Optinmonster is an extremely useful plugin for ensuring that anyone who abandons the website before performing a desired action has their details captured, so they can be remarketed to.
Performance:

In addition to the above functionality WordPress plugins, there are a multitude of performance plugins, which can further enhance the speed and performance of your website. Examples of these include Hummingbird for page speed, WP Smush for optimising images to name but a few.
Security:
Security is also a huge priority for us here at Veksa, as we know it is for you too. In addition to the basic security of the platform, there are additional plugins, which can be added for extra security.
These include Google ReCAPTCHA to guard against spamming and abuse. Wordfence protects from Malware threats and brute force attacks. All can be added to give you extra peace of mind.
These are just a taster of what can be achieved with WordPress and WordPress Plugins. Hence, Veksa's WordPress experts would be happy to discuss how a WordPress website can help grow your business.
WordPress in an excellent choice to build a beautiful and functional website. We can customise and adapt it to whatever your needs are. We have a large team of experienced developers who can build your new WordPress website with impressive lead times. Contact us today, to discuss how we can build your new WordPress website.
Why to speak to us now to grow your digital business. Book a meeting here now.